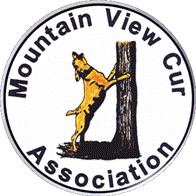 MVCATM Classifieds


The Mountain View Cur Association TM, accepts breeder's Classified ads in good faith. MVCA accepts no responsibility for any unethical dealings. Those listed are held to the MVCA Code of Ethics and are raising true IPDBA Registered "Mountain View Curs" and are out of 100% inspected Certified Dogs ONLY, for many generations (32+ years). For many years, many great MVC's were lost to the breed simply because they were used for many different canine job, so the MVCA Board now allows the following types of Certification for the Mountain View Cur Breed:
1. Certified Tree Dog (CTD)
2. Cert. Coyote Decoy Dog (CDD)
3. Search/Rescue Certified (SRC)
4. Drug Dog Certified (DDC)
5. Bomb Dog Certified Dog (BDC)
6. Cert. Antler Shed Dog (CSD)
7. Cert. Game Recovery Dog (CGR)




These are all recognized IPDBA titles and all MVC's MUST have at least ONE or more Certifications, to be permanently registered and used for breeding. If you have good dogs, there is no reason not to first certify your dogs before breeding them, unless you are running a Puppy Mill!

All advertisers below must follow the MVCATM Code of Ethics/contract. Because of their strict breeding requirements, most breeders who raise a few litters annually do not require advertising to place their MVC pups, so you will never see more than a few breeder's listed at one time. Make no mistake VERY high quality MVC's are still available and are improving the percentage of OUTSTANDING dogs every generation and the BEST satisfaction (99.5%) and genetic health record of ANY breed.

MVC Breeders' Wanted!


Free listings for owners of certified IPDBA registered breeding MVC's.

Beware of imitations, if not IPDBA Registered, they are NOT Mountain View Curs!



Breeding pure proven Mt. Cur bloodlines of the Very Best reproducing "Certified Tree Dogs" to the Very Best reproducing "Certified Tree Dogs" generation after generation of OUTSTANDING Mt. Curs Since 1987


1990 Litter of MVC's "Clones"


2008 Litter of MVC's "Clones"


As you can see our litters are uniformed in their looks as well as their extremely high intelligence, strong willingness to please, unbelievable abilities, and Natural Tree-Dog instincts. No other Tree-Dog Kennel can boast that 99% or better of their pups are satisfying their customers and making Natural Tree-Dogs as well as well tempered family companions year after year from 1987 to present. It was this unequaled high percentage of natural tree dogs and high satisfaction rate, that resulted in their great reputation and for being recognized as a separate breed, the "Mountain View Cur".

We started breeding gun dogs in 1971 and are the founders who developed this pure bred breed of Mtn. Cur over 33 years ago and built there outstanding reputation around the world. They are considered the "Thoroughbred" of the cur dog world. Even AKC wanted to register the MVC breed, but they would not continue the Certification requirements, so were refused. As you can see in the photo's above our pups are virtually clones of one another in looks, but also in the woods and is why they have such a high percentage (99% today) of satisfaction with hunters around the world and make excellent companion family pets as well as farm working dogs, with the best guarantee in the dog world, a 100% Life-Time Satisfaction Replacement Guarantee!

They also have the same outstanding percentage as Companion Pets and when used for Service Dogs, Dogging Coyotes, Search & Rescue, Drug & Bomb dogs, Antler Shed dogs, Game Recovery, Waterfowl retrievers (Natural retrievers), and just about everything else canine possible. This is because they have a "STRONG WILLINGNESS TO PLEASE" their owner/s and are of the highest intelligence ever found in any breed. Regardless what you want one for, we Guarantee your Satisfaction for their Life!

---

Due Litter!

Proven breeding twice before with 100% Satisfaction rate!

5+ Generations of Certified Tree Dogs!

Litter Due 12/10/20
Sire: CTD Mtn. View Primer
Dam: CTD Mtn. View Dancette

We are accepting $100. Deposit now for this litter!
"Life-Time 100% Satisfaction Guarantee"
If at any time you are not completely 100% satisfied with your MVC from us, just return for a free replacement pup. Over 99% of our customers have been 100% satisfied regardless what they purchased their pup to do! Our MVC's have excelled in every canine field, especially as 100% natural tree dogs.

33 Years of 100% NATURAL TREE DOGS!


World Wide Shipping available or


Pet Transport available over half + Eastern US,

safe ground transport from our door to your door.

"Life-Time 100% Satisfaction Guarantee"



Please note, that all MVC's to be used for breeding MUST first be Certified in an approved title and be IPDBA registered. As always, our MVC's have all been TREE DOG CERTIFIED and are 100% NATURAL Tree Dogs, but are also guaranteed to satisfy in all canine fields!

Our Yellow MVC 6-10 week old pups are $500.00 each, male or female. Please, add $30. Tax if picked up. Car Pet Transport available over Eastern+ half of USA for $300. Email for airline S/H costs if needed.

Accepting $100. deposits for yellow MVC pups now from above litter and next litters.

Please, make out deposit checks to:
Mountain View Kennel, LLC.
11290 N. Dixie Hwy.
Bonnieville, KY 42713

Breed Founders, Supreme Grand Master Breeder, Life-Time Outstanding Breeder Award, Life-Time Breed Advisors, Mike & Marie Bloodgood,

please only email us

WARNING!
Please, be advised that after receiving dozens of complaints each year from their many unsatisfied customers, which include several questionable litter registrations, plus several attempts of avoiding or attempting to cheat the certification process, many complaints of running a Puppy Mill, not abiding by their word/guarantees, for giving of false witness of other MVC breeders and about their dogs bloodlines, continuing to sell known aggressive non-pure bloodlines, and knowingly selling Parvo sick pups without proper vaccinations and many complaints of mix breeding with Mt. Fiests and selling pups as MVC's without MVC papers and from non-certified parents.

In 2013 Roy Pennell, owner of Pennell's Treeing Kennel, in Elizabethtown, Illinois, has been found guilty of committing several MVCA Code of Ethics Violations and has been BANDED indefinitely from the MVCA and from ALL future IPDBA registrations.
The Pennell's have forfeited all rights of use of the "Mountain View Cur" Trade Mark and are no longer permitted to "promote", "offer for sale", or "register" their dogs as "Mountain View Curs" or any part of in ANY advertisements or in or with ANY other registry.



Please Note!



MR. PENNELL DID NOT HAVE THE SAME BLOODLINES! Example: Mtn. View Gypsie was an outstanding tree dog, but bloodline was culled in 1991 by Mountain View Kennel, LLC. even before becoming the Mountain View Cur breed, because of her offspring being over aggressive toward other dogs and even toward some people as adults. In fact, 8 of her pups had to be put down for it. It was found out, that there were some Pit-Bull dogs registered as Mt. Curs in her ancestry, so all dogs with her line were removed from Mountain View Kennel, LLC. breeding program back in 1991.


Unfortunately, just to produce brindle colored pups and against the Bloodgood's strong concerns, Mr. Pennell introduced the offspring back into his program who had "Mtn. View Gypsie" (Pit-Bull Blood). and her daughter "Tree Top Tipper". The Pennell's were informed of Mountain View Kennel's strong concerns and he was told of some outstanding brindle MVCs in MA, ME, and NH. That were descendants CTD Mtn. View Red Rose who produced outstanding Brindle MVC pups with excellent temperaments, without any Pit-Bull blood or over aggressive traits, but Mr. Pennell was not interested in them, because he was able to get three of Gypsie/Tipper's offspring for a few hundred dollars each.


As expected, bringing back a bloodline that had been culled by the MVC founder's, proved to produce ill tempered pups once again, even generations later in his breeding program in both Brindle and Yellow pups/dogs out of them and the MVCA and IPDBA started receiving many complaints within a year about Mr. Pennel's dogs, that were tree fighting and being over aggressive at the tree and around the home toward people.


Mr. Pennell started his program with pure MVC's from Mountain ViewKennel, LLC. and originally had an excellent reputation breeding them together and offered the same Life-Time Guarantee as Mountain View Kennel, LLC did before he adding the pit-bull blood. The breed founders thought if they produced ill tempered pups/dogs, he would remove the bloodline, but instead he removed all his guarantees, a sure sign that his breeding program was declining and he was finally banned in 2013 for several COE violations and the Gypsie/Tipper bloodline was finally permanently banned by MVCA & IPDBA Registry from ALL future MVC breeding programs. No litters with "Mtn. View Gypsie" or her daughter "Sundown Treetop Tipper"(who could not be hunted with other dogs or even with strangers) in their pedigree can be registered in IPDBA today. So please DO NOT BE FOOLED, he had aggressive bloodlines not found in any other MVC breeders programs. ONLY the current MVCA Breeders are still getting 99+% Satisfaction and can be trusted to abide by their guarantees.

If you purchased an MVC from Mr. Pennell that had temperament issues, please except the MVCA and founder's apology. Unfortunately, after being banned, Mr. Pennell found a registry to register his dogs and attempted to use the Mountain View Cur Trademark. ONLY, the IPDBA registry has legal permission to use the Mountain View Cur or 'MVC' Trade Mark name (Please, see MVCA Code of Ethics) and IPDBA is the Official Registry of the "Mountain View Cur" breed.

ALL Trade Mark violators including other registries and/or persons will be prosecuted to the fullest extent of the Trade Mark law.

Please, report all COE and/or Trade Mark violations to MVCA and/or to IPDBA registry.


Please don't forget to bookmark this page for future reference.